Inspired by Paul Battley (whom in turn was "inspired by Tom and Nat and Chris") I've decided to start writing weeknotes. Specifically, around the end of last year I decided that I would write brief weekly notes and share them online.
To make that easier, and because I stumbled upon a nice 2022 calendar-diary template on Reddit (and because I'm usually eager to find new use cases for my loyal reMarkable 2) I would also start writing a page about my day, every day.
Unrelated to all that, I had been meaning for a long time to have a blog again (I have been "blogging" and "microblogging" on third-party platforms, but I always missed owning my content and being part of the IndieWeb like in the good old days).
Last month it all came together, and eight days ago, on January first, I finally managed to (re)launch this blog. (I started doing other new things, but those aren't relevant now, or I won't share with the world.)
So here go my first weeknotes for week 1, 2022 (plus a few more days, for context):
---
[1–9 Jan]
Most plans to meet our families during the holiday season had to be cancelled due to The Unspeakable: no Christmas Eve and no day of exchanging gifts with my wife's sisters and their families, because in each occasion one of them tested positive (they're all well, no complications). We only managed to spend one week at my parents' around the end/start of the year — those were nice and quiet days, and the surplus of hands to take care of the kids gave me the bit of extra time that I needed to get this blog ready again, and to finish drafting these New Year's resolutions.
On the sixth, the Three Wise Men came to visit the kids, as tradition has it here. I wasn't too keen on that, because a while ago I made the (soft) decision of never lying to the kids, unless necessary. Jokes, "magic", fairy tales, okay. But no long-lasting, elaborated lies with practical consequences (eg, gifts) or leading to painful realisations (eg, the dead aren't alive and happy somewhere else). However, my wife thinks it's all innocuous fun, and that the social price to pay for bursting this game (for them kids and for us) would be too high. I win other battles, and this one is not that important to me after all, so I didn't resist much. Marriage is compromise, and marriage with kids is compromise squared.
Nurseries and schools are much more into Santa Claus (and Halloween) by now in 🇪🇸 Spain (thank you, Anglos! /s), but when I was a kid it was definitely Melchor, Gaspar and Baltasar who killed it. I don't believe in traditions, but if forced to choose between a native tradition and an imported one, I usually pick the one from the land. So I'm rooting for the Three Wise Men.
We haven't met many people lately, leading mostly monastic lives (as in the last couple of years or so). But on Saturday we went to Casa de Campo, a large park here in Madrid, to meet our friends C & D and their little daughter. I carried Miss Entropy inside our trekking backpack. She's already so close to being too big and too heavy for that.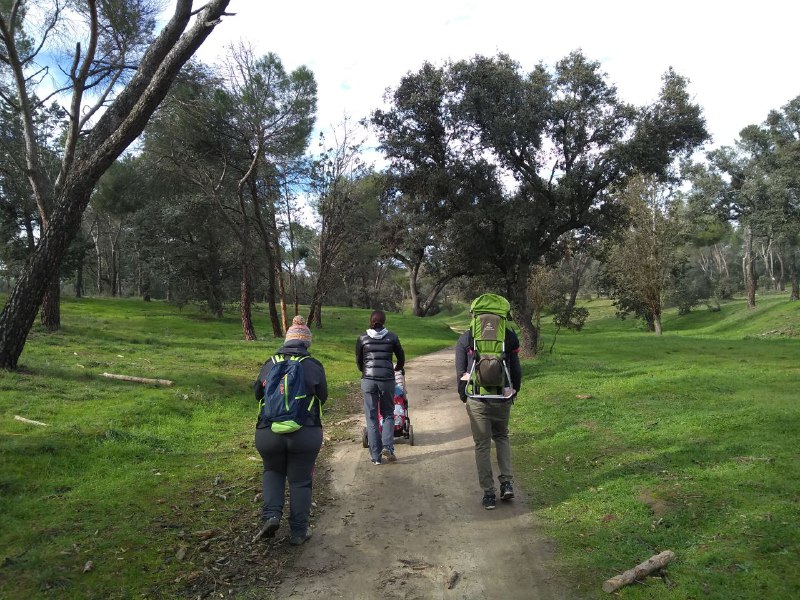 The other social highlight of the week for me was a physical meet-up with a few of my dear effective altruists from the "Madrid chapter". We had a drink near the city centre and chatted about EA, the community, our plans, and personal news.
I am now on the second period of my (second) paternity leave. Parental leave for us fathers has improved a lot in the last few years in Spain: combining it with a few days off and some other benefits, I will come back to work in mid March. These days, when the weather isn't too bad, I take long walks with Breaker of Horses: on Monday we walked around the neighbourhood to run some errands and did a total of five stops (at the pharmacy, bookshop, bakery, fruit shop and delicatessen) out of six planned (the post office was too crowded).
I am now 60% done with "Mein Kampf". Yes, that is what I'm reading now. It is… interesting, thank you for asking. Expect a review here in a few days (after I became a father of two, I only read books in the bed, right before falling asleep, and not even every day; so often it takes me weeks, if not months, to finish a book…).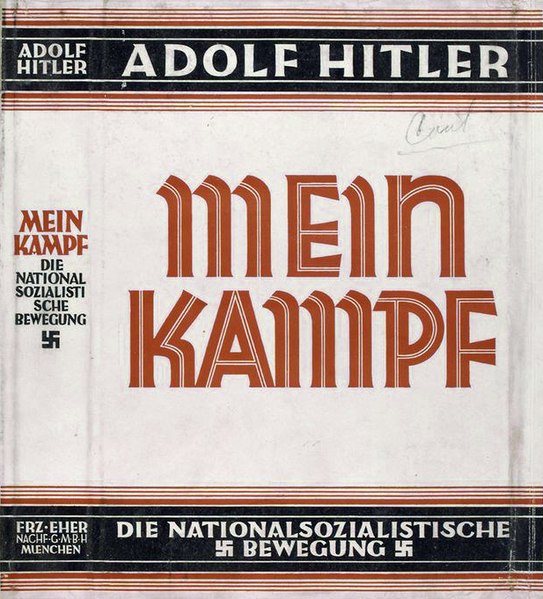 On Friday night, wife and I beat tiredness and watched the first episode of "Sex Education". Fifty minutes long. I am so proud of us. The show was fun, but not great. Reminds me a bit of "Community" and "Big Mouth" (I loved those two).
The week has ended with Miss Entropy with a mild fever, my wife with a bit of a sore throat, and me with a running nose. But this afternoon I tested negative at home.
It could be worse.